COVID-19 Business Resources
The Coronavirus (COVID-19) was first identified in Wuhan, China, and reported by the World Health Organization on December 31, 2019. Around the globe, the Coronavirus is receiving heightened attention for infecting tens of thousands of people. The respiratory illness caused by a Coronavirus is thought to spread between people who are in close contact with one another (about six feet) through respiratory droplets produced when an infected person coughs or sneezes. These droplets can land on common surfaces or in the mouths or noses of people who are nearby, or possibly be inhaled into the lungs.
The Evergreen Chamber understands that the Coronavirus may have an impact for our businesses and the community. Below are resources for advice on how your business and family can plan for and respond to the virus, along with information on the disease.  We will update this page as information is made available.
Jefferson County Public Health has rescinded the Jefferson County Stay-at-Home Order and formally adopted the statewide order that was issued by the State of Colorado, effective Thursday, March 26, and will continue until April 11.
Please refer to the orders for a complete list of essential activities and services, as well as social distancing requirements.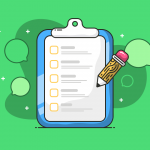 In order to have accurate data on how COVID-19 is impacting our mountain area businesses we need to gather data.
This data will be used to strengthen our case for assistance from the county and the federal government.
 PLEASE answer it to help us track what is happening by answering this quick 2 minute survey. Responses will remain confidential and only overall results shared.
General Information & Resources
Public Health & Environment
Colorado Dept. of Public Health & Environment, Connect for Health Colorado, & World Health Organization
Food & Housing Assistance
Local Nonprofits & Jefferson County Human Services
Local News, Magazines, & Information Hubs
Businesses, Government, and Workforce Information
US Small Business Administration (SBA), Colorado Office of Economic Development and International Trade, & Colorado Chamber of Commerce
Federal & State Tax Information
Internal Revenue Service (IRS) & Colorado Dept of Revenue
Federal Income Tax

The federal income tax filing due date has been automatically extended from April 15, 2020, to July 15, 2020.

Colorado State Taxes

The income tax payment deadline has been extended for all Colorado taxpayers by 90 days until July 15, 2020. All income tax returns that were required to be filed by April 15, 2020 are granted a six-month extension, and are due by October 15, 2020.
Jeffco Hope Fund - Providing financial support to help ensure the nonprofit community and government agencies serving Jefferson County can continue or even bolster their services in response to the COVID- 19 pandemic.
Links to various articles
How can residents help support local business?
The Evergreen Chamber understands that the Coronavirus may have an impact for our businesses and the community. We have joined forces with Jefferson County Chambers to help our local businesses by launching these programs:
Take Out Take Over - As you know, the Governor announced further recommendations intended to limit the spread of COVID-19 across Colorado, including a 30-day closure of dine-in services, bars, gyms, casinos, and theaters.  Restaurants, shops, and caterers will still be able to provide takeout and delivery service. You can find what deals are offered by clicking the Hot Deals button below or find a list of businesses offering take out/delivery by clicking Takeout Take Over button below. We are continually adding to this list.
Shop Only Local - You can now buy gift certificates to MULTIPLE local merchants in just one location- *the Evergreen Chamber! Every Monday from 9-4 you can come by the Evergreen Chamber Office to pick up your gift certificates and a receipt. All money collected will go directly to the merchants.