Keeping you healthy and safe at home.
At the Evergreen Chamber breakfast on April 3rd the question was posed to Jefferson County Commissioners Lesley Dahlkemper and Casey Tighe to the effect of "What are you doing about the aging population and how are you helping them age in place?  While I am sure this is a high priority for our commissioners and the county, we saw an opportunity to blog about what we are doing in the Evergreen Fire Protection District.
Have you heard of ECARES? Evergreen
Fire/Rescue Community Assistance Referral and Education Services…. Evergreen
Fire/Rescue CARES. This time last year our Paramedics and Community
Paramedics started going out into the Evergreen Community, into people's homes
and doing Home Risk Assessments, Fall Prevention Education, handing out
nightlights, filling out File of Life forms, giving out whistles, installing
smoke detectors, sharing community-based resources. Working hard to keep
aging Evergreen residents healthy and safe IN THEIR HOMES. And the second-best
part, first part being the helping to keep you healthy and safe at home, it is
a FREE service to the residents of the
Evergreen Fire Protection District! You read that right, FREE. All you have to
do is call or email us to arrange a visit.
This March we became a licensed Community
Integrated Health Care Services Agency through the state of Colorado and our
Community Paramedics can now work with your Primary Health Care Provider and
provide even more services IN YOUR HOME to
help you be healthy and well.
Community Integrated Health Care Services
(CIHCS) is providing the right care in the right place, the organization and
management of health services so people get the care they need, when they need
it, in ways that are user-friendly, achieve the desired results and provide
value for the consumer.
CIHCS assists in clinical care coordination
between patients and providers; Community Paramedics can do medication
inventory and compliance; community resource navigation; and home safety
checks, such as fall risk assessments and post hospital discharge instruction
review and education.
Our Community Paramedics are Paramedics that
have additional education and training in Chronic Disease management and
Community Health. Evergreen Fire/Rescue ECARES/CIHCS Community Paramedics
have successfully achieved Community Paramedic certification by the
International Board of Specialty Certification and are recognized by the
Colorado Department of Public Health & Environment.
Community Paramedics can help people manage
chronic diseases such as diabetes, high blood pressure, cholesterol, administer
immunizations, perform health screenings and assist in wound care management.
They can also provide information about ways for people to care for themselves
and their families.
We have excellent health and human services
partners in the program as well, Senior Resource Center, Mount Evans Home
Health Care and Hospice, the Centura Evergreen Clinic, Evergreen Christian
Outreach and more…all of us working together to help the aging population of
Evergreen be healthy and safe while aging in place, in their homes.
So, if you know of some elderly folks who you
think might benefit from this new program, pass them our way, we cannot get
into the homes of enough of our residents.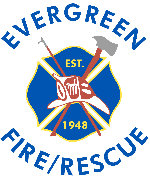 Our Blog Wars was a huge success! Please feel free to submit a blog anytime.