Evergreen & Conifer rank #1 in Colorado and in the top 10 nationally for risk of property loss to wildfire. Paradise, CA, was #1 nationally.
Read below to find out how you can protect your home, get involved, and be prepared in the event of a wildfire.
Jefferson County Wildfire Risks, Challenges, & Priorities
Wildfire Risks
Impact of 100,000-acre wildfire in west Jeffco:
10,000 homes in the fire footprint
100 businesses destroyed
60,000 people evacuated
$5-10 billion in losses
$250 million in direct and indirect costs
Source: Jeffco Wildfire Study Session, May 2019
Challenges
Increase in emergency calls as residents age
Greater challenges mitigating property
(fixed incomes, increased costs)
Decrease in availability of volunteer firefighters from local communities
Declining resources
Priorities
Wildfire mitigation
Community awareness efforts
Planning and Zoning

Hardening homes
Sign policy
ROWs
Presentation by Lesley Dahlkemper, Jefferson County Commissioner
Jefferson County Wildfire Preparedness Efforts
Jeffco Open Space
48,000 acres of open space (16,000 acres are forested land)
$2,500 to mitigate one acre (mechanical thinning)
250+ acres slated for mitigation in 2019-23; $1M budgeted
Where: Flying J Ranch, Alderfer, Reynolds, Meyer Ranch
Partners: Denver Mountain Parks, CO State Forest Service, Evergreen Fire Protection Dist., Elk Creek Fire Dist., Jefferson Conservation Dist., private landowners
Jeffco Sheriff's Emergency Management Team and Mitigation Education
Jeffco Slash Program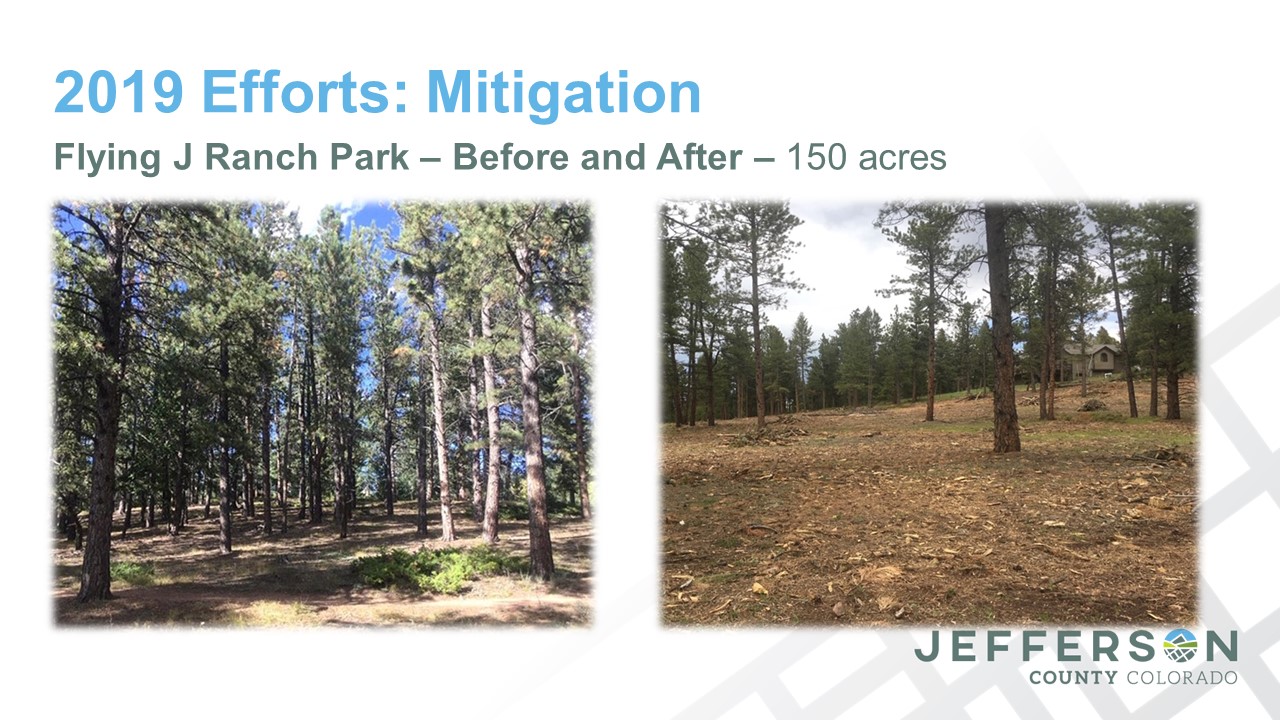 Jeffco Wildfire Risk Reduction Task Force
Lesley Dahlkemper, Jefferson County Commissioner
The Jeffco Wildfire Risk Reduction Task Force is comprised of 30+ stakteholders, including Evergreen Fire & Rescue, County Leaders (Jeffco Open Space, Planning & Zoning, Sheriff's Office, Public Affairs, ect.), community members, local business, forestry services and more.
90 minute meetings are held monthly, on the 3rd Thursday, from 2:00-2:30 pm at the Jeffco Admin Building, and are open to the public.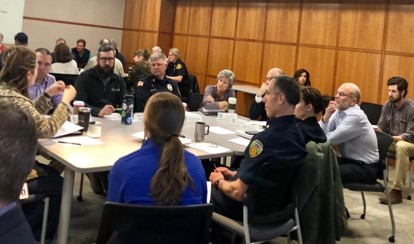 Is Your Neighborhood part of a CWPIP?
Visit the Evergreen Fire Rescue Wildfire Prevention web page for detailed Community Wildfire Protection Implementation Plans & Maps.
If your area isn't listed, don't wait for disaster to strike! Work with your neighbors to get a CWPIP for your area.
NO HOME OR BUSINESS LEFT BEHIND!
Make sure your neighborhood is working on a plan.

Make a plan with your employees.

EVERYONE will be impacted.
A statewide effort, that starts with your neighborhood!
Landowners all over Colorado are taking actions to reduce their wildfire risk. Learn about the work the Windcliff community in Estes Park has been doing to encourage community involvement in wildfire mitigation efforts.
What Can I Do To Protect My Home?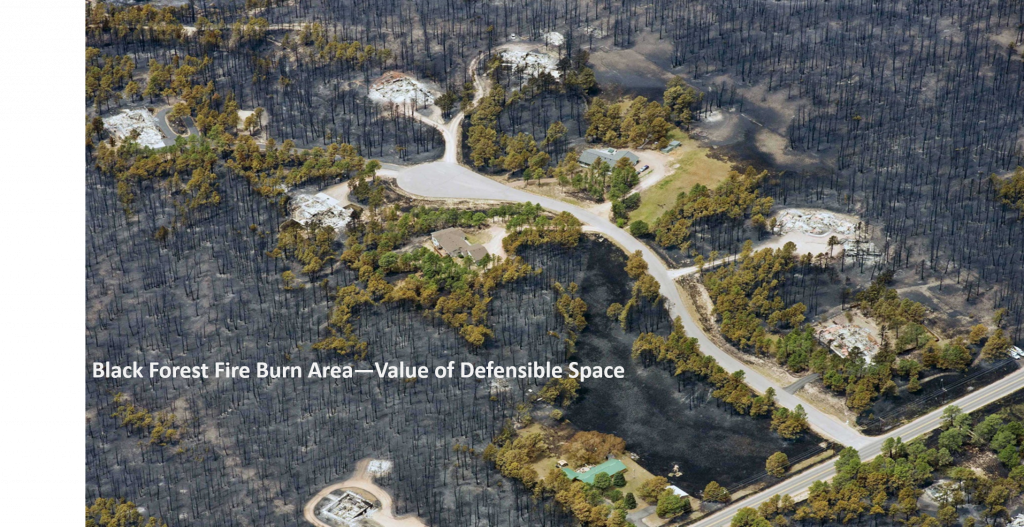 Your home is located in a dynamic environment that is always changing. Trees, grasses, and shrubs continue to grow, die, or are damaged, and drop their leaves and needles each season. Just like your home, the defensible space around it requires regular, ongoing maintenance to be effective.
Colorado State Forest Service